Group Companies
Science Home Co., Ltd.
"Shinkabe-zukuri", a traditional Japanese method of construction, has been adopted, and Japanese cypress House has been offered all over the japan for families to relax. Contribute to society by building housing that is long-lasting and does not feel stress.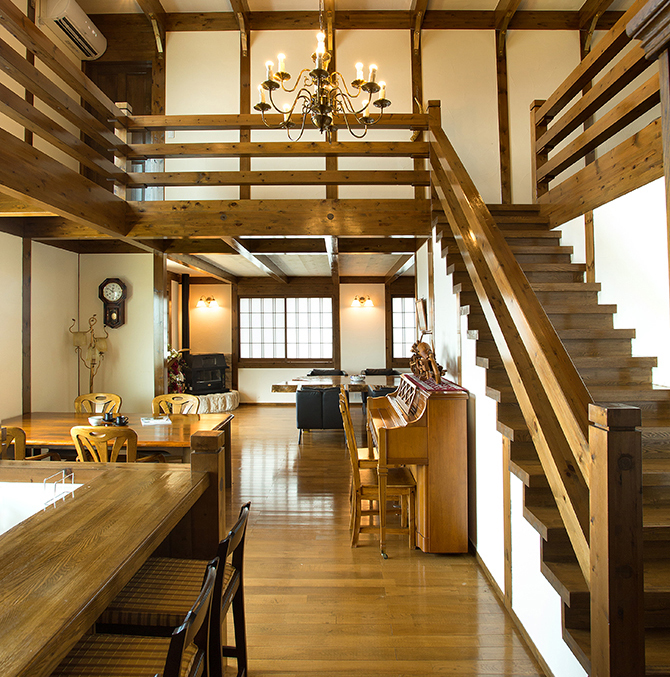 We were founded in 2011 in Hamamatsu City, Shizuoka Prefecture.We are engaged in a franchise business that proposes wooden houses of "Shinkabe-zukuri" throughout Japan.
"Shinkabe-zukuri" is a construction method that shows the structural materials of houses such as pillars and beams in the room like long-standing temples, shrines, and castles. This makes the house more comfortable and moisturizing, making the most of the characteristics of the wood.
We also realized high-quality, low-price wooden houses by making full use of Japanese cypress, which are insulated externally, highly air-tight, and highly insulated. Awarded the Good Design Award for the second consecutive year. It was founded eight years ago and has 130 franchisees nationwide.
Company Profile
Name
Science Home Co., Ltd.
Head Office
3-4-27-1 Hagioka, Hamamatsu Naka-ku, Shizuoka
Corporate
Establishment
May 2, 2011
Business
A franchise business for wooden detached houses,Sales of materials and sales promotion materials,Technical and sales support for franchisees
Capital
7,000,000 yen(100%capitalized by Watahan & Co., Ltd.)
Account Settlement
March 31 annually
Employees
15 (including parttime workers) as of March 31, 2021
Board Members

Senior Chairman

Isamu Nohara

President

Fumihiro Kanou

Vice President

Akihiro Ohishi

Vice President

Akihiro Koura

Vice President

Hiroshi Ariga

Audit & Supervisory Board Member

Yukihiro Sano

Principal Places of
Business
Technology Center, Innovation Center, Head Office
Main Banks
Mitsubishi UFJ Bank, Shizuoka Bank
Web Site
https://www.sciencehome.jp/
(March 31, 2021)