Group Companies
Watahan Solutions Co., Ltd.
Watahan Solutions Co., Ltd.
Continue to provide value ahead of the times through the integration of traditional values and cutting-edge technologies.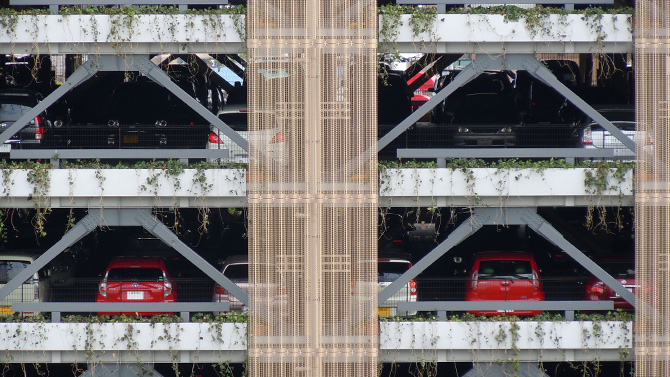 As a core business, we are developing a multi-level parking lot business that contributes to urban functions and a proprietary renovation business as a manufacturer. We are also engaged in a wide range of construction projects, from the manufacture of building steel frames to the sale of roof exterior, interior, landscape and planting, greening and maintenance, and civil engineering and construction materials.
Company Profile
Name
Watahan Solutions Co., Ltd.
Headquarters
1023-1 Kitagata, Iida City, Nagano
Head Office
Watahan Nohara Bldg., 1-4 Yotsuya, Shinjuku-ku, Tokyo
Corporate
Establishment
Apr.3, 1995
Business
Design, construction, and maintenance of construction, civil engineering, facilities, landscaping, and exterior construction, consulting on the manufacture and construction of building steel frames, construction and maintenance of buildings, management of parking lots and management of parked vehicles, etc.
Capital
100,000,000 yen(100% capitalized by Watahan & Co., Ltd.)
Account Settlement
March 31 annually
Employees
593(including parttime workers) as of March 31, 2021
Board Members

Senior Chairman

Akio Kobayashi

President

Isamu Nohara

Vice president

Masanori Nagano

Vice President

Yoshiharu Inba

Vice President

Shoki Kinoshita

Audit & Supervisory Board Member

Naoto Matsukawa

General Manager

Kimiyoshi Kitazawa

General Manager

Noriaki Sunohara

General Manager

Satoshi Akamatsu

Principal Places of
Business
Tokyo, Nagoya, Osaka, Sapporo, Sendai, Fukuoka, Naha, Shizuoka, Yaizu, Hamamatsu, Gifu, Iida, Nagano, Matsumoto,Saku
Main Banks
Hachijuni Bank, Mizuho Bank, Mitsubishi UFJ Bank and Shizuoka Bank
Web Site
https://watahan.co.jp/watahan-sl/
(June 29, 2020)