About
Watahan & Co., Ltd.
Top Message
Promote the "Life Style Evolution" and create a new life with everyone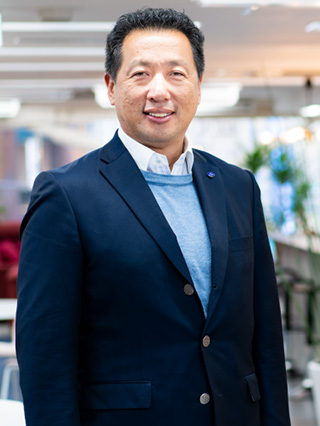 In 1598, a company, Watahan, was founded on a set of beliefs of samurai.
The establishment of the Watahan group is rooted to when one of Oda Nobunaga's generals discarded the sword after the Honno-ji incident and stared the cotton business.
During the cataclysm of the Meiji period, our business reformed from cotton to steel industry,and having a keen sense of changing trend, we have been developed into a diversified and conglomerate corporate group.
When the time of samurai, the company was developed by uniting with retainers and worked to protect a local community under the sign of "Awase(合)."; to gather in one place.
We are continuing to build a company of no boundary between employees and management with the effort of every individual.
Based on our philosophy; "Spirit of Gassai(合才の精神); uniting and sharing our talents to harmonize our spirits", we continue to business that contribution forward to trust of all stakeholders.
Anticipating the coming 1000 years, we task ourselves to form a new way of life by reading ahead in order that we would be able to contribute to achieve people's life.
Isamu Nohara
President & CEO,
Watahan & Co., Ltd.