Group Companies
Watahan Trading Co., Ltd.
Watahan Trading Co., Ltd.
Contributing to healthy, beautiful, and enjoyable lifestyles.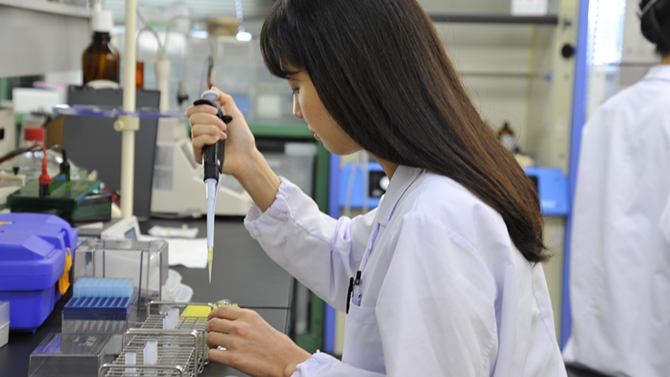 We are a trading company dealing in pharmaceutical and chemical products.
Since our founding in 1965, we have focused on natural raw materials and the provision of natural ingredients derived from plants and animals. We are capable of providing a stable and reliable supply of goods, and have distributorship in Japan in regard to a number of the products we handle.
In the manufacturing of fertility treatment medications, we import the raw materials for HMG, a gonadotropin hormonal agent, from China and sell them to pharmaceutical companies, after
refining at our pharmaceutical laboratory in Yokohama, Kanagawa Prefecture.
Company Profile
Name
Watahan Trading Co., Ltd.
Head Office
Watahan Nohara Bldg., 1-4 Yotsuya, Shinjuku-ku, Tokyo

 


(Tel : +81-(0)3-3353-2304)
Corporate
Establishment
Jul. 7, 1965
Business
Import and sales of pharmaceutical and cosmetic materials, industrial-use wax, general and health food materials
Capital
45,472,000 yen(100% capitalized by Watahan & Co., Ltd. )
Account Settlement
March 31 annually
Employees
42 (including parttime workers) as of March 31, 2020
Board Members

Senior Chairman

Isamu Nohara

Vice Chairman

Tetsuro Nagata

President

Hiroshi Ariga

Vice President

Hiroyuki Onishi

Audit & Supervisory Board Member

Takashi Yokoyama

Main Banks
Mitsubishi UFJ Bank, Hachijuni Bank and Mizuho Bank
Principal Places of
Business
Pharmaceutical laboratory in Yokohama
Approvals and
Licensing
Pharmaceutical product manufacturing
Tokyo   13AY000035  13AZ200177
Kanagawa 14AZ005004

Pharmaceutical product wholesale distribution
Tokyo   #0304950112  #5307130358

Veterinary pharmaceutical product manufacturing
#45 manufacturing, 23 approvals by the Ministry

Veterinary pharmaceutical product wholesale distribution
#61 wholesale, 22 approvals by Tokyo
Registrations

#2884 by the Ministry for import of toxic agents and harmful substances

General sales of toxic agents and harmful substances #341 for 27 new health and hygiene medicines by Shinjuku-ku Health Department

Web Site
http://www.watahan-trading.co.jp/english/
(June 29, 2020)